Back then in college, any course that carries 101 behind it, always turned out to be abeginner's course. It teaches you the basics before you are taught the major and more difficult parts. Well, the title of this article is no different.
For those of you that haven't heard about window tinting, this article is a guide to educate you on the subject. This article will cover what window tinting is, types of window tinting, and what you stand to gain from tinting your windows.
What is window tinting?
When people talk of window tints, their minds immediately go to car tinted windows. It should not be so because you can tint your home windows too.
Window tints for home are the use of thin opaque films to cover windows. These tints come in various types and provide several benefits.
Types of window tinting?
Solar films: This tint is mostly used tint in the summer. Not just because it reduces sunlight and heat, but also because it reduces your energy bills. With these films, you no longer need to pay a high cost for using cooling systems in your home. These films are thick but not as thick as security films.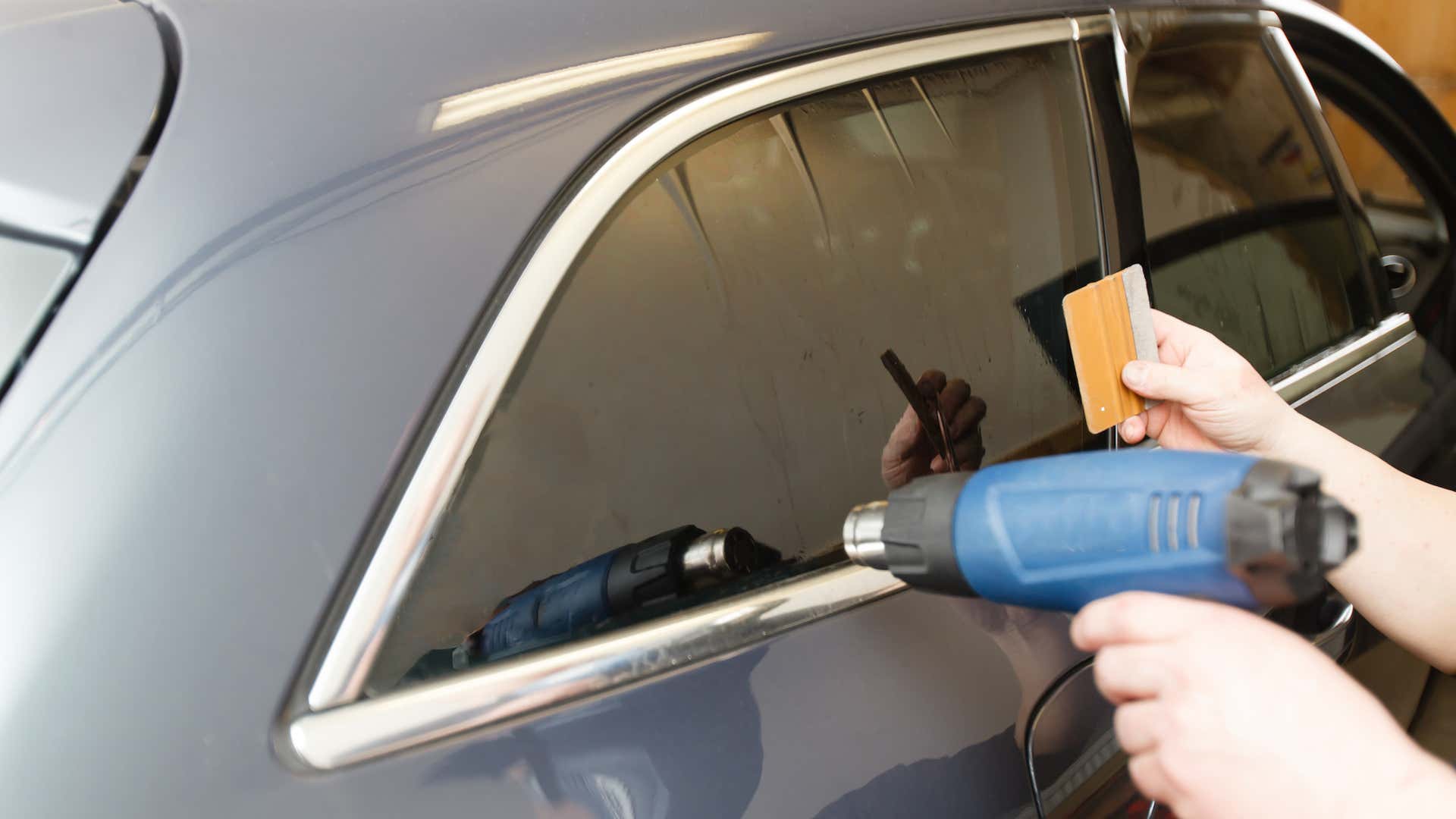 It absorbs over 90% of the UV rays that are incident on your windows. It also reduces glare and fades to the barest minimum.
Decorative films: These films are the tinniest types of films. They are made from dyes and are mostly used to add aesthetics to homes and offices. Decorative films are also relatively cheap. They come in different kinds of patterns including stripes, polka dots, and so on. Quick tip: do not use a highly patterned film for your home. Use simple designs instead.
Security films: These films are the thickest types of films. They prevent damages incurred by storms on windows. With this window film, burglars can no longer see the contents of your household.
Benefits of window tinting
Safety: Window tints protects your home from burglars. In the sense that they would not be able to see inside your home especially if it contains valuables. Apart from safe-guarding your home, it also protects your furniture. Yes! By reducing the amount of sunlight that enters your home; your furniture is protected from early wear and tear.
Prevents glare: Window tints reduces the amount of sunlight entering your home. With tints, you can keep your curtains and blinds open without worrying about too much light entering your eyes.
Heat reduction: By reducing the amount of sunlight entering your home or office, tints automatically reduce heat. It also reduces the amount of UV rays on your house. Click here for more detail about window tints.
Conclusion
With the information given above, you should be able to make decisions on if you want your home windows tinted or not. If you have a lot of windows in your home, it's advisable that you tint the windows. It will help to better safeguard the life and properties in your home.
You can also use tinted windows in situations where your bathroom windows are not frosted. Exciting right? These benefits are just the tip of the iceberg. Have a rethink about tinting your windows today and get started.